Explore Ohio history with us on the Land of Grant Trail.
Download this free self-guided tour and explore 17 historical sites including his birthplace, boyhood home and more. Check-in to each stop along the trail and learn how his childhood cultivated the character of young Ulysses S. Grant that would catapult him to West Point and the White House.

President Ulysses S. Grant is one of the most significant historical figures in United States history. He was born on April 27, 1822, in Point Pleasant, Ohio and his boyhood years were spent in Georgetown, Ohio. A graduate of West Point Military Academy, Grant was one of the most successful military leaders of all time.

Join us at one of several events celebrating the 200th birthday of President Ulysses S. Grant.

Check-in to all 17 stops along the trail and receive a special bicentennial Grant collectable coin and a certificate of competition.
Click here to see what's included!
Mobile exclusive
Instantly delivered via text and email
No apps to download
How this Pass Works

Step 1 - Get Your Pass
This mobile exclusive passport is a collection of curated attractions, retailers, restaurants and more and offering deals and discounts to redeem during your visit.

Step 2 - Receive Text
Your passport will be instantly delivered to your phone via text and email and is ready to use immediately! There is no app to download. Your pass can be saved to your phone's home screen for easy one-tap access.

Step 3 - Redeem
When visiting a participating location, simply make sure that your location services are turned on and press the "check-in" button. Check-in to all locations to win your prize!
Included Venues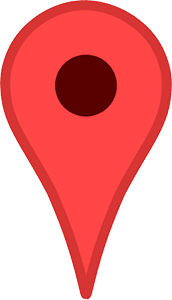 See locations on an interactive map.
Home of the Hands that Delivered Grant
Straddling the bank of the Ohio River sits a red and white brick building that once housed the home and office of Dr. John G. Rogers. Dr. Rogers was a prominent abolitionist as well as the physician who assisted Hannah Simpson Grant in delivering her first son, Hiram Ulysses Grant. The duplex is now a part of the Clermont County Freedom Trail and can be visited externally. Dr. Rogers was married to Julia Morris, daughter of former U.S. Ohio Senator Thomas Morris, another ardent abolitionist and local historic figure.
Show more
The Museum of Historic New Richmond is housed in the Ross-Gowdy House. The museum exhibits the history of New Richmond and displays the story of Dr. Rogers, the doctor who delivered President Grant. *Open for tours every Sat. February through December.
Ulysses S. Grant Birthplace
Nestled between Big Indian Creek and the Ohio River sits the small white house where Grant's mother, Hannah Simpson Grant, gave birth with the aid of Dr. John Rogers, to the little boy who would become the 18th President of the United States. The future president lived here in Point Pleasant for less than a year, as his family moved to Georgetown one month before his first birthday. Today the birthplace is furnished with items that once belonged to Grant as well as other period items. The birthplace is open and available for tours April through September, Wed.-Sat., 10:00am-5:00pm and Sun., 1:00-5:00pm.
Show more
Grant Memorial United Methodist Church
Situated just east of the birthplace of Ulysses S. Grant is the Grant Memorial Methodist Church. Despite being named after the former U.S. General, President and devout Methodist, Grant himself never saw the church as its building concluded in 1920. Today it is still utilized for regular church services.
Ulysses S. Grant Memorial Bridge
Located just south of the birthplace of Ulysses S. Grant and spanning the junction of Big Indian Creek and the Ohio River is the U.S. Grant Memorial Bridge. Ornamental beacons and cannons beset each side of U.S Rt. 52 while a bronze placard bearing the likeness of Grant is affixed under the cannon closest to Grant's Birthplace. The bridge as it sits today is a 1985 renovation on the original 1927 construction, but the decorations are all original.
Show more
The creek, named for the white oak trees that flank the shoreline along the course of the creek, is the site where Ulysses spent time playing and swimming as a young boy. Today, with its class II-IV (depending on the season and amount of rainfall) rating by American Whitewater, White Oak Creek is an excellent place for those looking to kayak, swim or walk along the banks, where Grant played nearly 200 years ago. Today the creek guides visitors into Georgetown on their way up St. Rt. 221.
Show more
Between W. Grant Ave. And W. State St., on a dogleg of W. State St., sits the Old Georgetown Cemetery. Located adjacent to a road named after the former President, the cemetery is also the final resting place of U.S Congressman Thomas L. Hamer. Hamer is responsible for appointing Grant to West Point and the clerical error that effectively renamed Hiram Ulysses Grant to Ulysses S. Grant, the S being short for his mother's maiden name Simpson. Likewise, John D. White also lays at rest in the cemetery. White was Grant's childhood school teacher at the schoolhouse in Georgetown. Visiting hours are dawn to dusk.
Show more
Ulysses S. Grant's Boyhood Home
Near the center of historic Georgetown, Ohio, stands the dwelling of the Grant family. Jesse and Hannah Grant, the parents of the young Hiram Ulysses Grant, built the original two-story brick home when the family moved to Georgetown in 1823 from Point Pleasant. Ulysses lived with his parents and four siblings at the home until 1839 when he left to attend West Point. Grant lived in this home longer than any other house during his lifetime. The Boyhood Home has been open to visitors since 1982 when it was named a National Historic Landmark, the highest designation awarded to historic properties by the federal government.
Show more
Jesse Grant's Georgetown Tannery
Gifted to Ohio History Connection by Robert Waters, a Georgetown resident, Jesse Grant's Tannery sits just across the street from Ulysses S. Grant's Boyhood Home. The tannery served as the Grant family's livelihood for many years. Built in 1823 by Jesse Grant, young Grant expressed a strong dislike for the practice and was not fond of his father's tannery business. He found other ways to make his money which ultimately helped steer him towards West Point. Though the tannery was converted into a house in 1938, the Ohio History Connection and U.S. Grant Homestead Association plan to restore the nearly 200 year old property to approximate the original.
Show more
Ulysses S. Grant Schoolhouse
Located less than a half mile south of Grant's childhood home sits the brick two-room schoolhouse where Grant received his education from John D. White from 1829 to 1835. Today, the schoolhouse is open for tours and features furnishings in the school from the period when Grant went to school there.
US Grant Native Son Statue
Sculpted by Eric Oberg in 2012, on the corner of Grant Ave. And Main St., the statue of the Union General sits just down the street from the Georgetown Courthouse. The depiction is that of a more youthful and lean Grant clothed in his General's uniform. He stands with his sword and riding coat, facing south to the river beyond. His jacket bears four stars, denoting him as Commanding General of the United State Army. Today you can visit the statue from dawn to dusk. Street parking is available.
Show more
The quaint painted green wrought iron gate with its white enamel lettering greets those coming to visit Confidence Cemetery. The creek near this cemetery, which feeds into White Oak Creek, is the site where a 15-year-old Ulysses single-handedly moved a two-and-a-half-ton chunk of limestone a full mile to serve as a local doctor's front door step. The stone now sits behind Grant's childhood home and is decorated with a commemorative placard that was affixed in 1947 to commemorate Grant's childhood ingenuity. Visiting hours are from dawn to dusk.
Show more
Jesse and Hannah Grant's Bethel Home
Where Kakes and Karaoke sits used to be the site of the former home of Ohio Senator Thomas Morris, an outspoken abolitionist and father to Julia Rogers. Dr. John Rogers' wife (the man who delivered Ulysses S. Grant.) The house would later be rented by Jesse and Hannah Grant who lived in the home for ten years. During that time Jesse Grant operated a second tannery nearby and was elected as the first mayor of Bethel, Ohio.
Show more
Bethel Historical Society and Museum
The Bethel Historical Society and Museum inside the Grant Memorial Building was dedicated to the memory of Ulysses S. Grant in 1930. The Grant Memorial building today displays artifacts highlighting both local history and larger historical events residents participated in, such as the Revolutionary War, The Civil War, and WWII. The museum is open to the public on the first and third Sat. of each month from 1:00pm- 4:00pm or by appointment. There is no admission fee to the museum.
Show more
Old Bethel Church and Cemetery
Sitting just to the left side of Park Rd. No. 1, the Old Bethel Methodist Cemetery was originally established by John Collins in 1805, a Methodist Episcopal preacher who settled in the Northwest Territory in 1802. Though the congregation was disbanded in 1968 when the United States Army Corps of Engineers purchased the church and surrounding land to make East Fork State Park, today the chapel remains as a historic site where the maternal grandparents of Ulysses S. Grant are buried alongside other members of their family.
Show more
Clermont County Historical Society and the Harmony Hill Dairy House Museum
Since 1958 the Clermont County Historical Society has dedicated itself to preserving and promoting the historical heritage of Clermont County. Located with the Harmony Hill Dairy House Museum in Williamsburg, both museums will feature U.S Grant Bicentennial displays which feature photos and artifacts from Grant's Centennial Celebration.
Show more
Clermont County Courthouse
In the heart of downtown Batavia, you will find the Clermont County Courthouse which was constructed in 1936. Inside the courthouse you will find a limestone carving of Thomas Morris and Ulysses S. Grant. The building features a Clermont County bicentennial window that highlights the birthplace of Ulysses S. Grant's birthplace and a plaque listing famous and influential people from Clermont County, including Ulysses S. Grant.
Show more